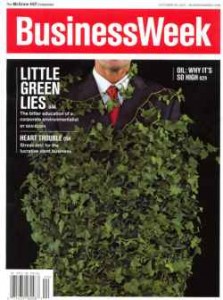 By Rick Longinotti
Congratulations on our success! You and I are part of a shift in public opinion towards care for the natural environment. And we know we've made an impact because there's a lot of corporate marketing money trying to win our belief in their green credentials. Energy corporations, for example, have a big stake in getting the public to believe there is such a thing as "Clean Coal", or that BP means "Beyond Petroleum".
Our local water agencies have taken a leaf from the corporate notebook. They hired a multi-national engineering firm, CH2M Hill, to advise them on how to "offset" the desalination project's production of greenhouse gases. The consultant's strategy has already won a victory if the public assumes there is a way to effectively "offset" increased fossil fuel use. But "offset" strategies run into a basic problem. Once carbon from under ground is burned into the atmosphere, you can't put the carbon back in the ground. (Although there are some engineers who want to try it. The new discipline of "geo-engineering", powered by energy company and government money seeks a technological fix for climate change. They propose compressing carbon dioxide and injecting it underground. So far no communities have stepped forward to be the first to sit atop the world's most powerful soda bottle.)
Sellers of carbon offsets talk of sequestering carbon in plant material. With money from people who want to offset their airline flights, they plant trees. The idea is that the trees will convert CO2 in the atmosphere into wood. Re-forestation is desperately needed, because massive deforestation is still occurring around the world. And re-forestation can reverse the release of carbon into the atmosphere caused by the original deforestation. But to claim that it "offsets" carbon released by a jet flight distorts the reality that carbon from under the earth has overburdened the atmosphere-plant carbon cycle.
At a presentation in 2009 the water agencies included "forestry management" as a potential carbon offset project for the desalination plant. The City owns forest lands in the watersheds of Loch Lomond and Zayante Creek. They would count refraining from logging as a carbon offset. One audience member spoke up, "You mean you're going to count it when you don't cut down a tree?!"
Renewable Energy Credits
To address the greenhouse gas issue, the energy consultant is advising the water agencies to purchase Renewable Energy Credits (REC's).1 When a producer sells electricity from renewable sources such as solar and wind, the producer is allowed to sell a certificate, the Renewable Energy Credit.. Renewable Energy Credits were meant to be an incentive to renewable energy producers to build more wind turbines and solar panels. The question is, do they really work to encourage industry to expand renewable power?
A cover story in Business Week, titled "Little Green Lies", contends,
"The most commonly used RECs, which are supposed to result in a third party's developing pollution-free power, turn out to be highly dubious…. Often the REC trade seems like little more than the buying and selling of bragging rights, rather than incentives that lead to the construction of wind turbines or solar panels. The trouble stems from the basic economics of RECs."
Business Week reports that the subsidy from REC's is not significant enough to stimulate new investment in renewable power. The revenue that producers receive from government subsidies and energy sales dwarfs the subsidy from REC's.
Even many wind-power developers that stand to profit from RECs concede that producers making $91 a megawatt hour aren't going to expand production for another $2. "At this price, they're not very meaningful for the developer," says John Calaway, chief development officer for U.S. wind power at Babcock & Brown, an investment bank that funds new wind projects. "It doesn't support building something that wouldn't otherwise be built."
A more effective way to promote the development of renewable power is for government to require utilities to expand the amount of renewable energy in their portfolios. California requires the utilities to reach 20% renewable electricity by 2010.
If Renewable Energy Credits aren't an effective incentive to producing more renewable power, then they are actually harmful because they create an erroneous impression that something effective is being done to offset fossil fuel emissions. In the case of Aspen Ski Resort, the purchase of REC's added 2% to their energy bill. With that expenditure they claimed that they offset "100% of our electricity use with wind energy credits". Aspen bought "bragging rights", but the amount of renewable power in the utility's grid remained unchanged.
The trade in REC's is a zero sum game. The utility's ledger shows a credit for Aspen Skiing, but an equivalent debit must be shown for the rest of the utility's customers. And the atmosphere's ledger shows no reductions in greenhouse gases. If Aspen really wanted do something to reduce greenhouse gas emissions, they would stop making artificial snow.
Catastrophic climate changes will not be prevented through self-deceptive "offsets". Only actions matter—those that reduce our burning of carbon dioxide into the air. For example, installing energy efficient equipment reduces carbon dioxide emissions. But it is no help to us or our grandchildren to conserve energy in one area only to increase our energy use in a new and unprecedented way. Up until now Santa Cruz water arrives at our faucets mainly through gravity—with a minimum of pumping. The proposed desalination of seawater is a major new departure—an energy expenditure that will cancel out the many ways we are attempting to reduce our energy use.
Our choice is clear. We can opt to live within our water limits, which requires restraint in our water use and decision-making about growth. Or we can buy our way out of those limits—for a while. The second option worsens the climate problem for everyone.
1 "Energy Minimization and Greenhouse Gas Reduction Study" Presentation by CH2M HILL of Preliminary Findings at Soquel Creek Water District, 10/20/2009